09/2018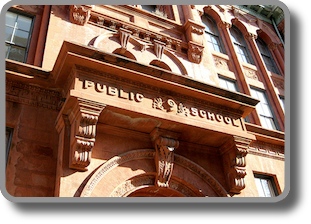 SACE strongly supports Christian education as a parental concern and a source of strong civic nurture. It is clear that a much higher percentage of the nation's families would elect a Christian school education for their children if the financial "paying field" was level. If secular education had a minimal effect on Christian children, SACE would not support religious school choice because choice systems will inevitably involve additional government regulation upon religious schools. However, secular education greatly hinders the spiritual, moral, and intellectual development of children.

For over a century and a half, the public has supported education to insure that children become moral, knowledgeable, skilled, independent, reflective, and civically involved individuals. After a century of experimentation with the "educational tools" associated with a "secular" paradigm of education, it is increasingly clear that many of the publics educational goals are religious in nature and are best addressed in religious schools. To make religious schools accessible to all families, we believe public education must be reshaped from a "common education" system to a "plural education" system in which children will be able to attend publicly supportive, and privately operated schools that educate from religious perspectives.


Post a comment about: "The problems with secular education."
Read More…